Drinking Straw Making Machine data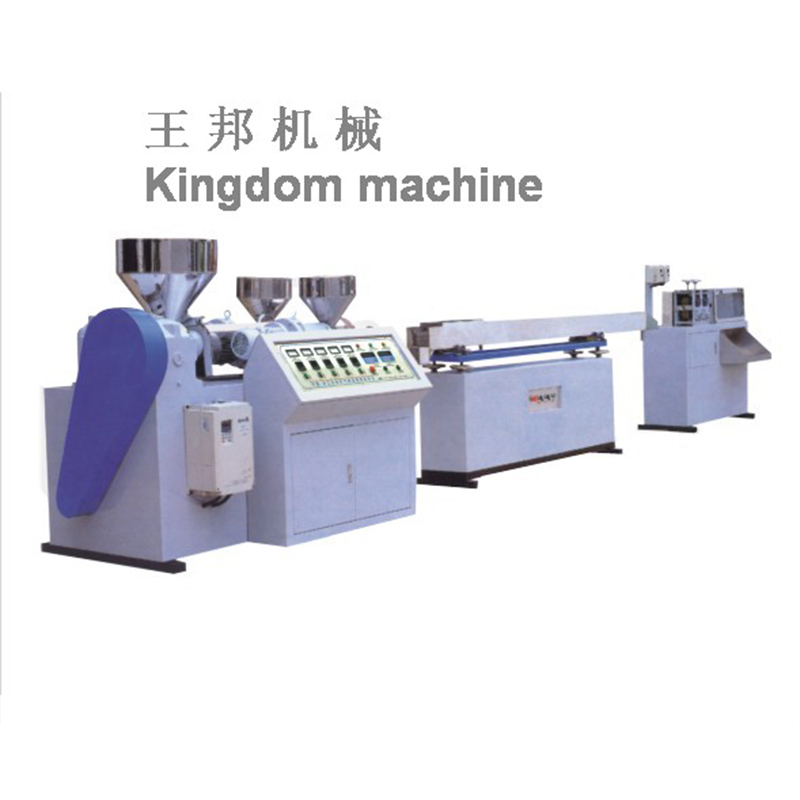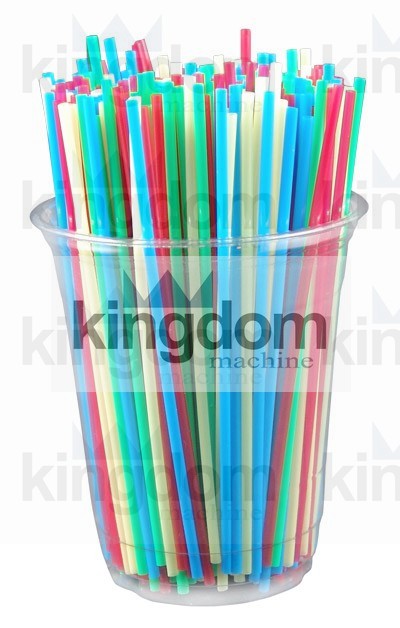 Polypropylene Drinking straw making machine extrusion have 1 color, 2 colors,3 colors,4 colors,5 colors
drinking straw diameter from 3mm to 15mm.
Suit market:Drinking bar,milk drinking straw,cocktail stir straws,cocktail drinking straws,cofa bar,Lollipop.
This model is a tube extrusion line, composed of extruder and die ,Vacuum calibration and cooling unit,haul-off unit, rotary cutter unit, The series machines can produce all kinds of drinking straw,spiral strip straw,medical pipe, all the machine's controls base with the control elements ergonomically adapted to permit easy operation.

TECHNICAL FEATURE
1.The extrusion die can be special designed and easy exchanged to produce pipe and shaping stuff,
2.Water bath in stainless steel can be adjusted in three planes ,
3.The haul-off unit can be belt or rollers, it is customizable.
4.Fitted with single or double rotary cutter .

Video of drinking straw making machine
Kingdom Machine Co.,ltd
Tel.:0086-577-66881211; Fax:0086-577-66881311
Mobile:0086-13088651008;
Whatsapp:0086-13958812663;
www.kingdommachine.com;
sale@kingdommachine.com;
Whatsapp/Viber/Tango:+86-13088651008
Skype:Kingdombillwang
Ruian Economic Zone,Wenzhou,China 325200